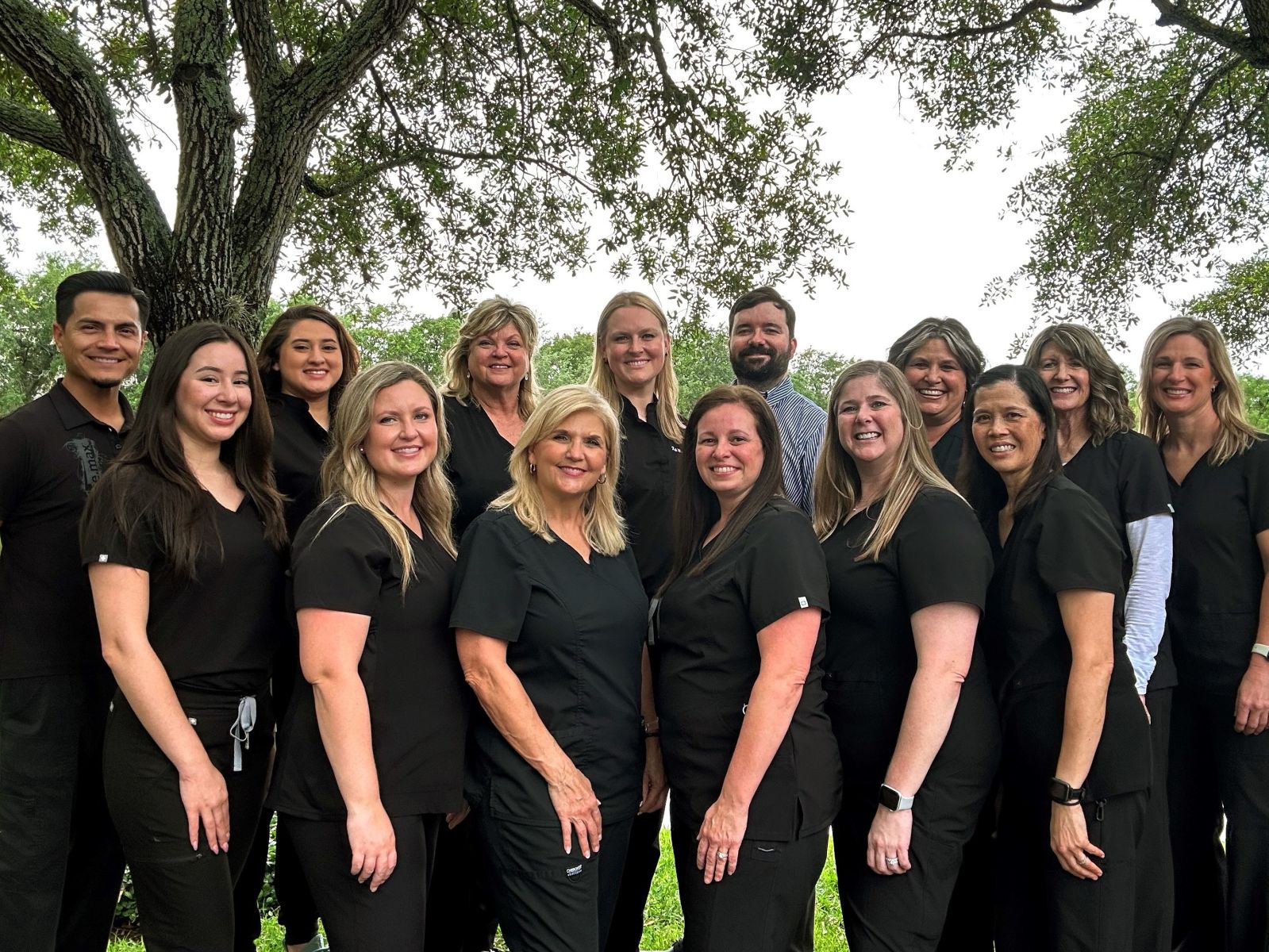 We recognize that all our patients are unique and deserve to receive dental care that reflects their individual needs. Our experienced and talented dental team is committed to working with you and your family to create a comfortable, stress-free, and rewarding dental experience every time you visit our practice.
We are pleased to welcome you and your family, and we look forward to working with you.
---

Kristin
Office Manager
Registered Dental Assistant
Kristin Williams has 25 years' worth of experience in the dental industry with her first 13 years as a registered dental assistant and as dental office manager for the past 12 years. Her focus as office manager is to provide support and motivation for her staff creating an effective and enjoyable workspace. When Kristin is away from the office, she spends her free time volunteering and as secretary for Jenni's Rescue Ranch, which provides care, and placement for abandoned and stray animals.
Kristin and her husband, Christopher, have one daughter Abigail who is currently studying at Texas Tech University.
---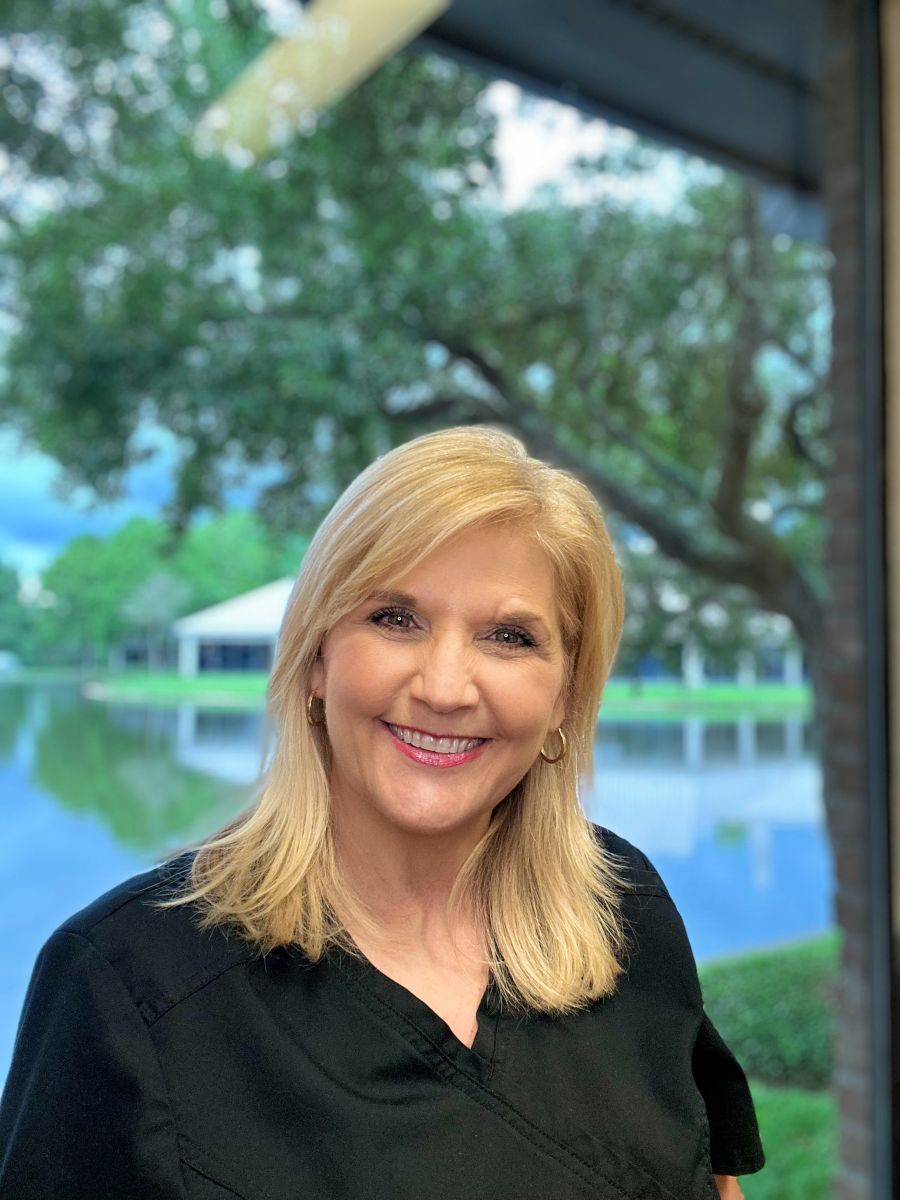 Betty
Registered Dental Hygienist
Betty has 40 years of dental hygiene experience. She graduated from WCJC in 1983 with her associate's degree in dental hygiene. She enjoys being part of a longstanding and reputable dental practice in the Sugar Land community. Betty is a member of the American Dental Hygiene Association and the Greater Houston Dental Hygiene Society.
Betty is married with two adult sons, two daughters-in-law and two grandchildren. She is a native of Sugar Land and she loves working and living in Sugar Land.
---

Casey
Registered Dental Hygienist
Casey has been a dental hygienist for over 25 years. She earned her
associate of applied science degree in dental hygiene from Wharton county
junior college in 1998.
She loves getting to know her patients and building long term relationships
while educating patients on their individual needs

Casey has been married for 24 years and has three children. She enjoys
spending her free time gardening, with her family enjoying the Texas Gulf
Coast and working along side of them in the family show cattle operation.
---

Cheryl
Registered Dental Hygienist
Cheryl has been in the dental field for over 35 years and graduated from UTHSC of San Antonio in 1989. She is active in her local component of the Greater Houston Dental Hygiene Association where she is part of the professional education committee. Cheryl teaches part-time as a clinical instructor but also volunteers her time with students for community health outreach especially in elementary schools. She loves educating, getting to know her patients and build long term relationships with them. In her spare time, she enjoys being with family, practicing yoga, working out and educating herself about whole health. Cheryl resides in Sugar Land with her husband and is a dedicated mom to her daughter.
---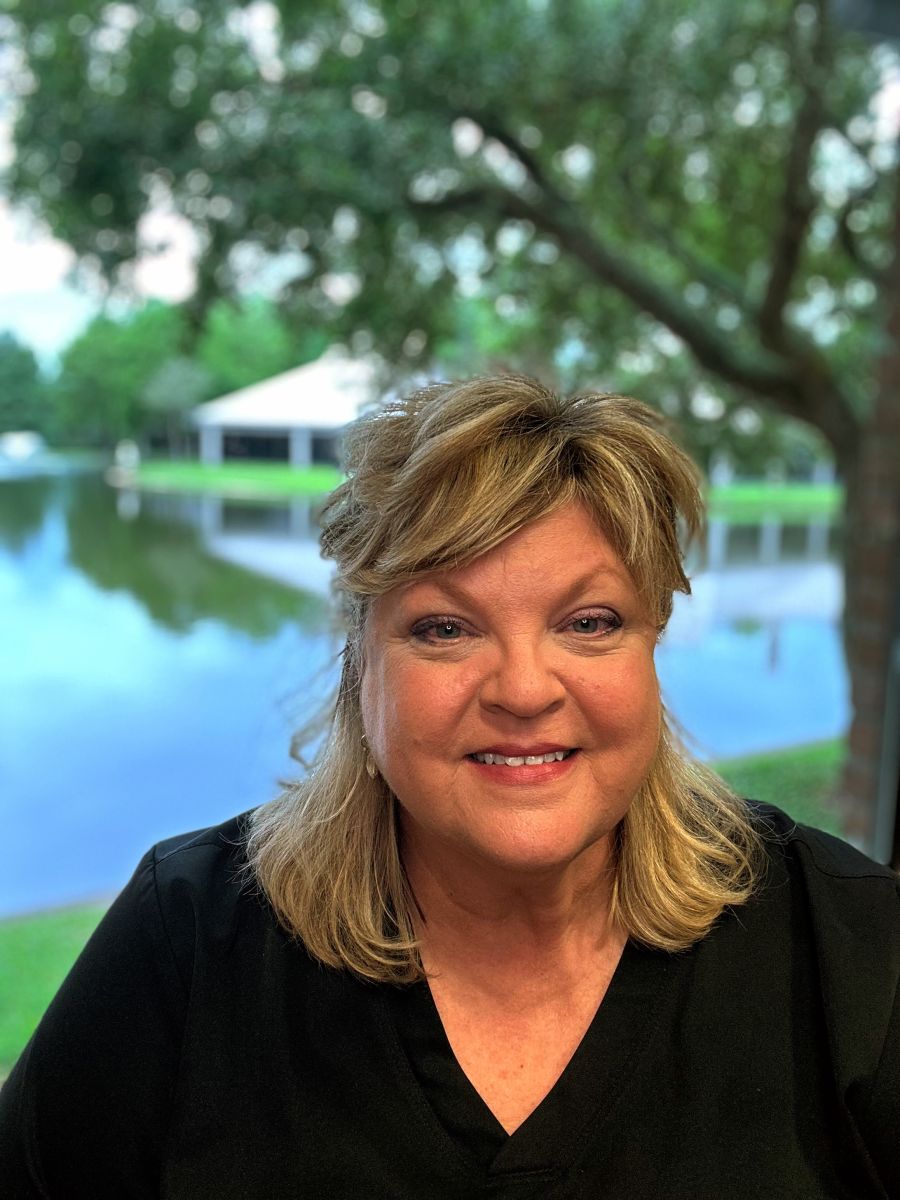 Karla
Registered Dental Hygienist
Karla joined our practice in April 2004. She graduated in 1984 from Lamar University, and enjoys working with a team of seasoned professionals who care about our patients, as well as a boss who is a master of his craft. She brings with her more than 32 years of dental clinical expertise, based on continuous care for her patients. Karla uses evidence-based science and knowledge acquired from her many years of experience and continuing education to assimilate predictable treatments and outcomes when dealing with oral health. She says, "There have been so many advancements in dentistry in all these years. We strive, as a team, to be on top! Education is the key to success."
Karla has been a member of the ADHA for more than 30 years, and is active as a past board member of the GHDHS, both locally and at the state level.
Karla and her husband Don have grown stepchildren and grandchildren, and many nieces and nephews. Her hobbies include scuba diving, quilting, and crafting.
---

Morgan
Registered Dental Hygienist
Morgan is one of our Registered Dental Hygienists. She obtained her associate of applied science degree in Dental Hygiene from HCC COleman College in 2014. She strives to make each patient's appointment a great experience. She currently resides in Needville with her husband, Josh, and three children Skylar, Savannah and Sawyer. During her free time she enjoys spending time with family and friends and volunteering with the Houston Livestock Show and Rodeo.
---

Denise
Registered Dental Assistant
Denise has been a dental assistant for 40 years. She loves what she does and the people she gets to work with!
She and and her husband, Michael, live in Needville and have two grown children, Chase and Casey. On many weekends you will find them on the coast in Sargent. She loves boating, RV camping, and spending time with friends and family. She spends most evenings watching TV, cheering on Texas A&M sports, the Houston Astros and any rodeo on the Cowboy Channel. Most recently her best role is being "Niecy" to their first granddaughter.
---

Janice
Registered Dental Assistant
Janice has lived in Texas most of her life and has been here in Sugar Land for 50 years. Janice has been a RDA for 44 years and still enjoys what she does. She loves being with her family, friends, and especially her grandkids. She's been married for 37 years! Her hobbies are reading, shopping and has taken up golf again. And pretty much when it's 5 o'clock, you will see an ice cold Miller Lite in her hand!
---

Jennifer A.
Registered Dental Assistant
Born and raised in Houston, TX Jennifer takes pride being a dental assistant. She loves the dental field and enjoys educating patients on the importance of our oral health. In her free time she loves spending time with her family. She loves trying new foods and likes watching the Houston Astros play ball. Go Astros!
---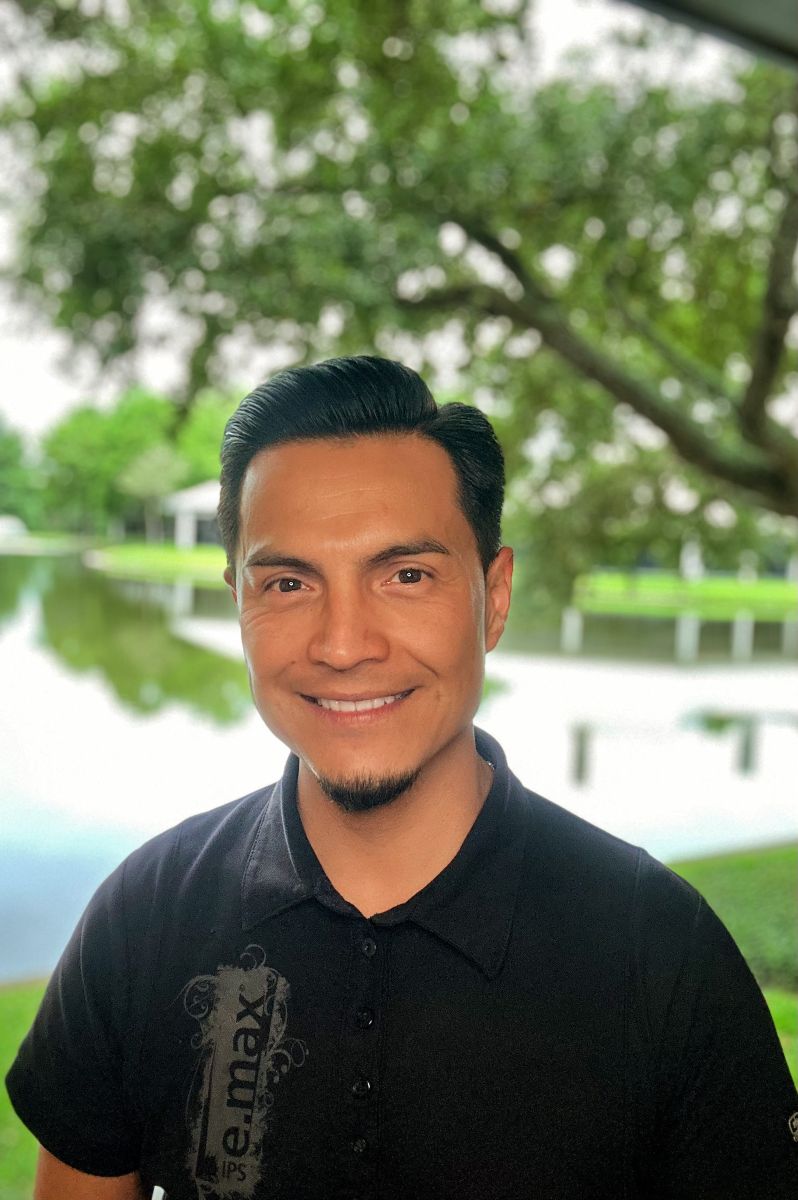 Juan
Registered Dental Assistant
Juan is originally from Monterrey, Mexico, where he graduated from dental school in 2001. He came to the United States in 2002 and became a registered dental assistant (RDA). Juan joined Dr. Ronald K. Rich's staff in June 2013. One of his future goals is to become a dentist here in the states. Juan loves working with people and building relationships with them.
When he's away from the office, he enjoys spending time with his family and friends since it's one of his top priorities. His hobbies are listening to music, dancing, and anything about cars!
---

Jennifer M.
Front Desk
Jennifer has been in the dental field for over 12 years. She is the first smile you will see when visiting our practice. She and her husband along with their children reside in Richmond. In her spare time, Jennifer enjoys spending time with family and friends, drinking wine, and traveling.
---

Jesica
Front Desk
Jesica has been in the dental field for 8 years and specialized in insurance and front desk. She enjoys establishing relationships with our patients and aims to provide the best patient care she can. Jesica was born and raised in Houston, TX. When she is not at at the office Jesica likes to spend quality time with her daughter and discovering new places to eat.